FREE CHECKLIST
The Ultimate
Customer Experience
Your customer experience doesn't end at checkout.
Work beyond the aesthetics to build an end-to-end experience that keeps shoppers coming back again and again.
Use the checklist to:

Audit customer experience start to finish


Plan customer experience improvements


Increase customer lifetime value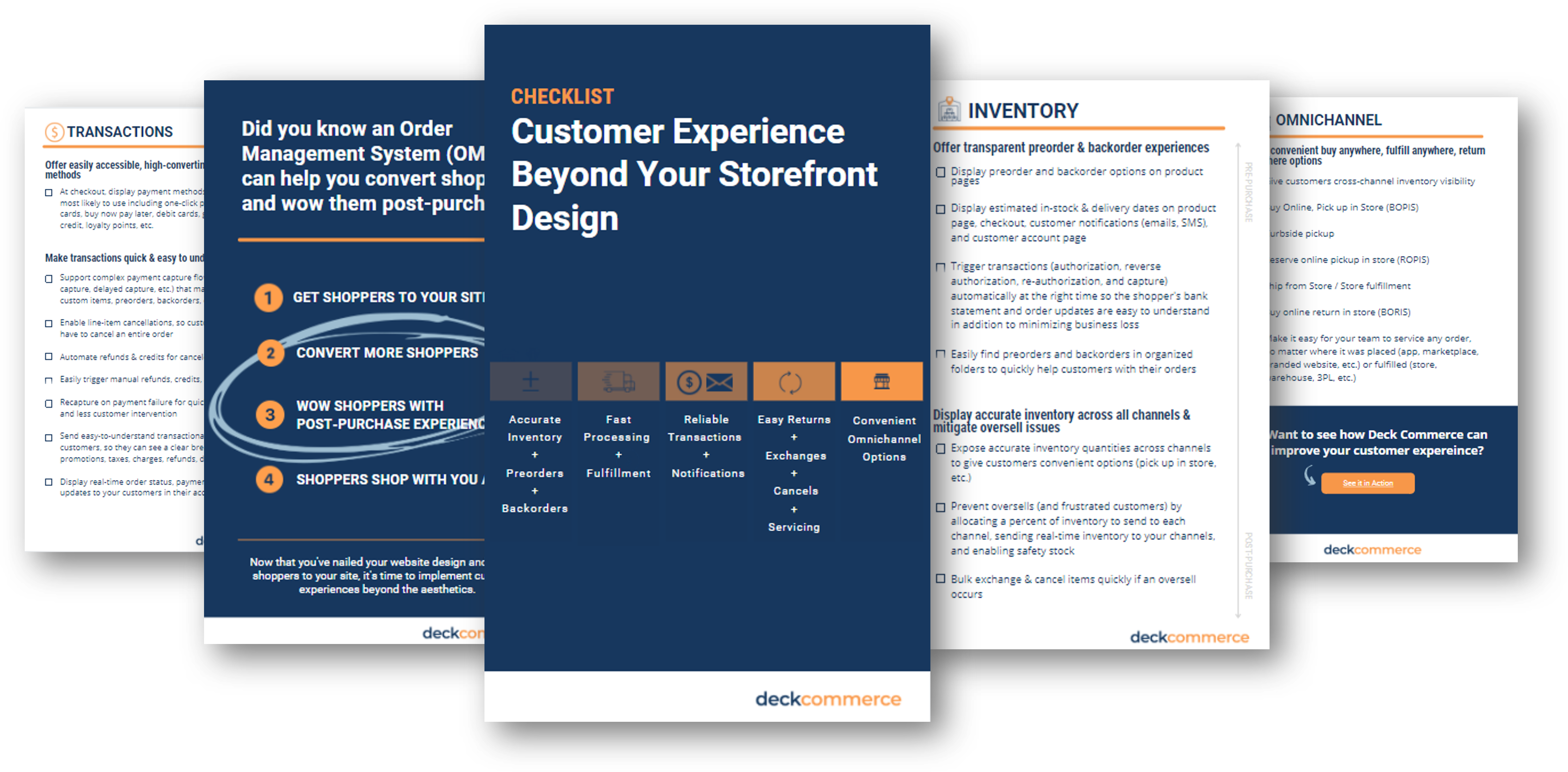 Categories included:

Omnichannel


Inventory, preorders & backorders


Servicing, returns, & cancellations


Transactions & customer communication


Fulfillment routing

How Does an Order Management System Help You Convert & Retain Shoppers?
Take Customer Experience to the Next Level Through the Entire Order Lifecycle
Offer transparent preorder & backorder experiences.
Order Processing & Fulfillment
Offer customer-centric experiences and make fulfillment convenient.
Offer easily accessible, high-converting payment methods.
Give customers control of their return experience (and make it fast).
Quickly locate orders and help customers.
Offer convenient buy anywhere, fulfill anywhere, return anywhere options.
Optimize Your Customer Experience!
Create the best shopping experience from beginning to end...and keep them coming back.
Download Checklist