Free Whitepaper
Countering the Amazon Effect: How to Win at Omnichannel Customer Service
Customer service expectations are increasing along with the number of channels customers can buy products—but how do you deliver on both? This whitepaper will explore the Amazon effect, introduce the customer service challenges retailers encounter as they attempt to expand their channels, and explain how an order management system (OMS) can help.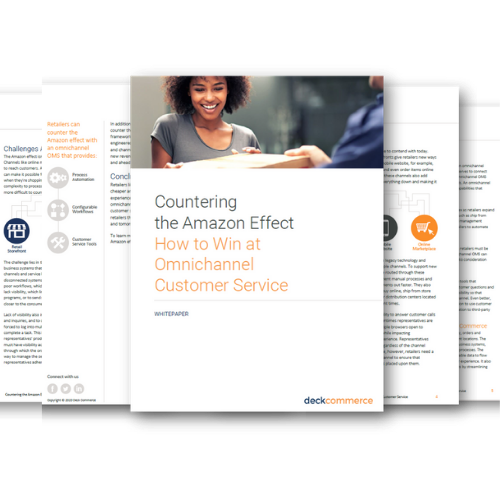 Download the Free Whitepaper.
Fill out the form to learn how to win at omnichannel customer service.
Brands Trusted by Deck Commerce